A shining Light in the recording industry
Ning Network Spotlight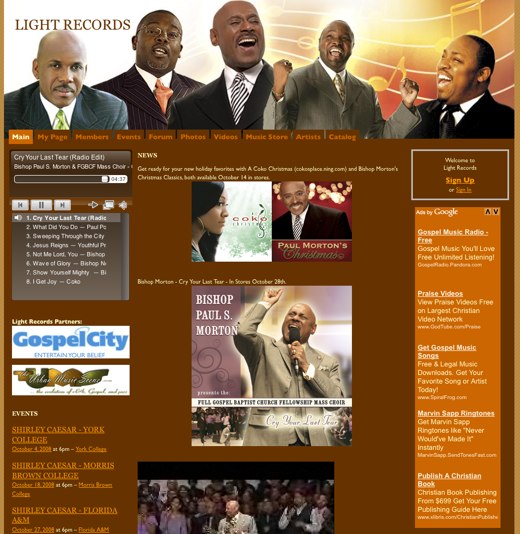 Gospel is a musical foundation of inspiration and joy for many of its followers. Arguably, one of the most inspirational aspects of the gospel genre are the fans, such as the 147 members of Light Records who come together to stay up-to-date on upcoming appearances and album releases of their favorite artists.
Fans of Shirley Caesar can watch a video of her singing "How Many will be Remembered". Or check out Bishop Morton's eye-catching video "Seasons Change" with Aretha Franklin. Coko, SWV's lead singer, has a new Christmas album that is sure to please.
If you're not familiar with Gospel, Light Records is a great place to get a taste.
Take a few moments to sit back, relax and by inspired by harmonious songs from the Light Records.