Become a modeling agent
Ning Network Spotlight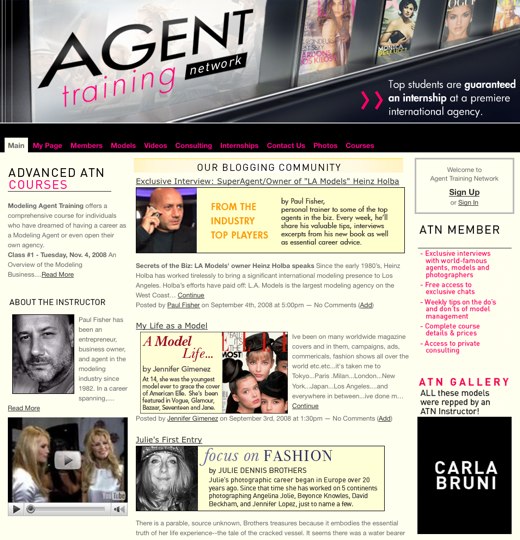 Some of us dream of being models, and some of us dream of managing them. Agent Training Network is your go-to resource if you're in the latter group, and offers everything from internships to dedicated courses both online and in the classroom.
Chief instructor Paul Fisher has plenty of cred, and there's even a video of him appearing on E! Entertainment Network for your enjoyment. If you want his extra special attention, you can also arrange for one-on-one consulting with him or your choice of other big names with experiencing ranging from work with Salma Hayek to developing modeling stars for Ralph Lauren.
Not everyone has what it takes to be a manager, but if anyone can help you succeed, it's Agent Training Network. And even if you aren't cut out for managing. the Victoria's Secret fashion show videos will still keep you entertained.