Take a gulp of Beer for Chicks
Ning Network Spotlight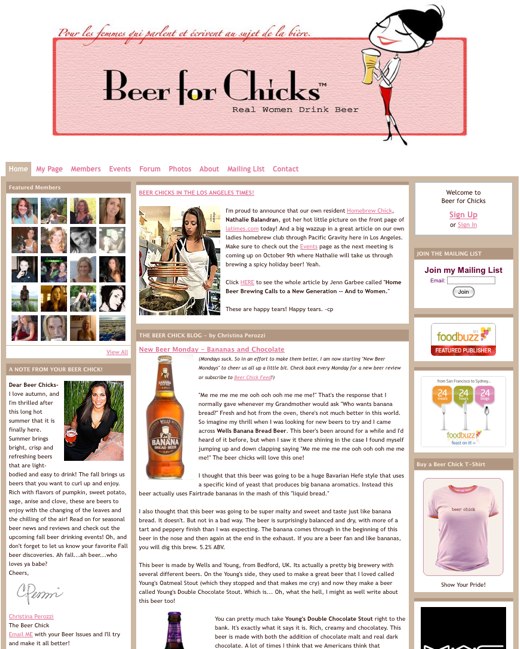 Ladies who are hip for Hefeweizen and interested in some IPA should definitely make the Beer for Chicks network a stop on their next pub crawl. With places to to chat with other ale aficionados as well as find beer-based events in your area, Beer for Chicks is the perfect accompaniment to your next pint.
Network Creator Christina Perozzi, the original beer chick herself, has some great microbrew ideas, for ladies who want to get started on their beer-drinking odysseys. For women who already know they love a nice cold beer, there's a fantastic calendar of beer-related events available on the network. The Great International Beer Fest is coming up at the beginning of November in Rhode Island and there's the Fall Beer Bash in Santa Monica as well.
With beer generally seen as a traditionally male beverage, there's some really interesting conversations happing on the forum, as well. Lest you think the ladies on the network are talking about their love for Amstel light, it's clear the women of Beer for Chicks have some great taste in beverages and aren't afraid to flaunt it.
From pilsners to pale ales, there's a lot to learn about drinking and enjoying great beer. Take a step (a sip?) in the right direction by becoming a member of Beer for Chicks, the network where "real women drink beer."