Bridging the gap between Research and Media
Ning Network Spotlight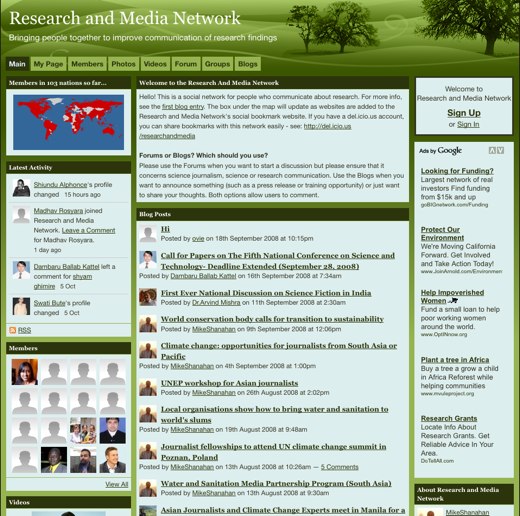 Scientific researchers and the news media don't always have a great relationship. Sometimes the discoveries are too complex to be explained to the public; other times, the hard reporting that goes into scientific issues gets pushed aside for fluffier pieces. Join more than 1,000 other journalists, scientists, researchers and other various media types who are seeking to bridge this gap at the Research and Media Network.
Researchers and journalists are both tied to the written word (articles for researchers, and the other type of articles, for journalists) so it's no surprise that the forum is the most active area of the network. Some members are wondering how indigenous knowledge is used to address scientific issues. Others are debating how mass media can encourage — or help — sustainable development.
With better communication between scientific researchers and the media comes the possibility of better information for all of us. Joining the Research and Media Network is a first step.