Building ethnic unity at Blacktino
Ning Network Spotlight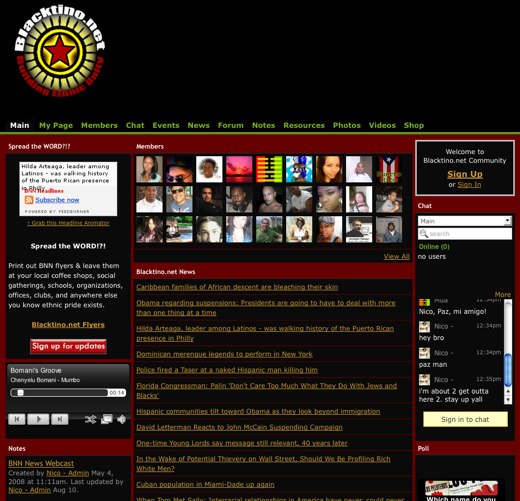 If you're interested in helping ethnic groups unite in creative ways, Blacktino's network may be for you. Blacktino is dedicated to exploring African-American, Latino, and Afro-Latino life and politics, and it's so outgoing that you can find fliers on the front page to print out and put up around your neighborhood.
You won't find a better source of news on racial issues than Blacktino, from a news byte about Australian intervention in Aborigine villages to coverage of Grenada's plans to memorialize Cubans killed in the 1983 American invasion of Cuba. There's even a good dose of humor to keep you smiling when the political side looks unfriendly.
Even more content awaits approved members, including an active forum and blog. So stop by the Blacktino network and get involved!