Cakeland takes the cake!
Ning Network Spotlight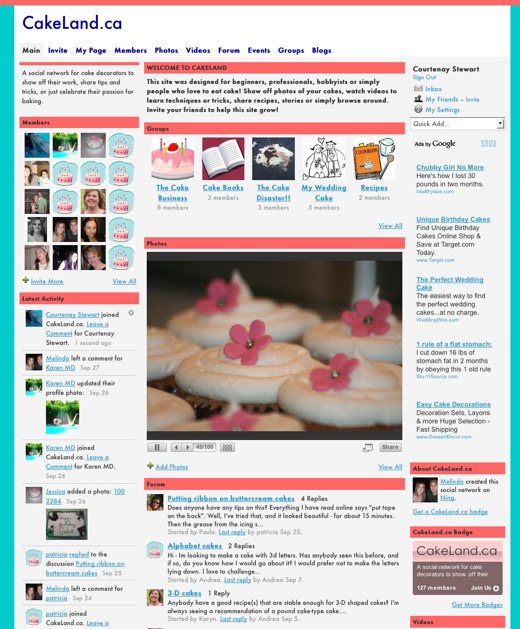 At Cakeland it's hard to stop drooling over the delicious recipes and beautiful cake photos. As described by its creators, the network was designed for cake decorators to show off their work, exchange tips and share their love for baking. Members of all levels, from beginners to professionals to hobbyist, are encouraged to show recipes and learn new techniques
The Forum's list of topics are enough to inspire any baker. From buttercream icing to marshmellow fondant to frosting sheets, the cake options are endless. Once the baking is done, the decorating begins. Check out the videos for new techniques on making buttercream roses, wedding cake frosting and specialty cakes. Specialty purses and cupcake bouquets are a few of the popular designs.
With plenty resources for cake bakers, decorators and consumers, Cakeland can satisfy just about anyone's sweet tooth!