Catch a ride with Stand Up Paddle Surfing
Ning Network Spotlight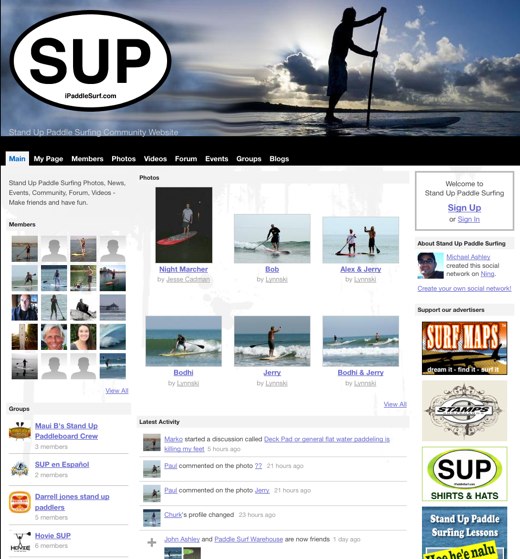 When they aren't catching waves, paddle surfers head to SUP, the network for stand up paddle surfers. Even if you have never tried the sport, if you are like me, you will want to start after checking out this cool network!
Stand up paddle surfing takes surfing to a whole new level. To see the fun for yourself, scroll through the 500+ photos. My favorites include Newport Drop In, Jerry and Hovie Digging In. SUP is also a great source for the latest paddle surfing talk. Head to the forum and join in on recent discussions like "What is your favorite aspect of the sport?" and "SUP for exercise". Aside from general SUP talk, other categories include SUP travel, lessons, gear and racing.
Whether you are just starting out or planning your next competitive race, Stand Up Paddle Surfing is the network for you!