Celebrating the essence of Essence Magazine
Ning Network Spotlight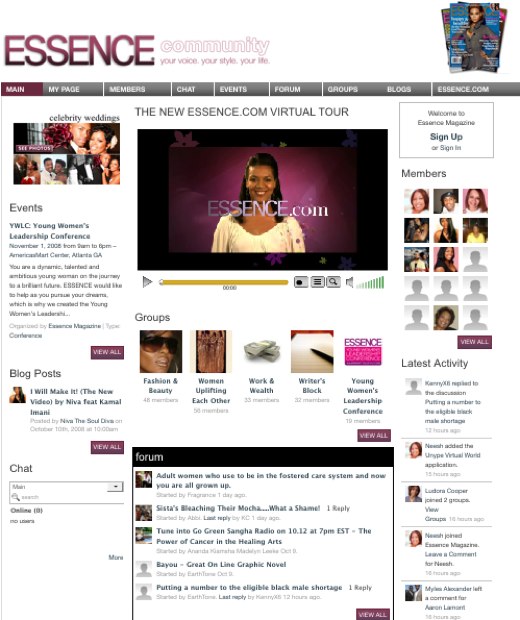 Traditional printed magazines can seem a little staid in comparison to the immediacy of the Internet, but that doesn't mean there's not a place for them. Readers of Essence Magazine have the best of all worlds: A fantastic traditional magazine, information packed Web site, and Essence Community, the magazine's social network.
The network's members are discussing all sorts of issues relevant to the modern black woman — fashion, politics, entertainment and more. The topics discussion really do span the spectrum: On one post, members were shocked that some women were bleaching their skin. On another, the topic at hand was the women of The Real Housewives of Atlanta. With less than a month to go until the presidential election, there's talk of the presidential candidates as well.
When you're done reading this month's magazine, join the Essence Community to meet other readers, give feedback, celebrate your voice, your style and your life.