Check out Shopit!
Ning Apps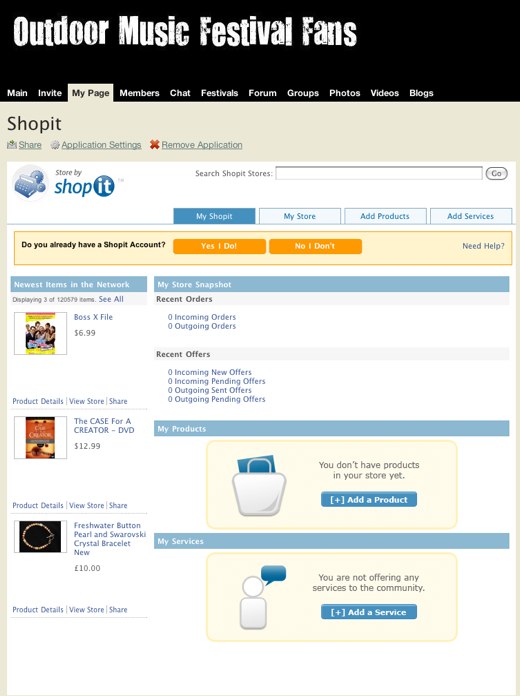 Shopit, one of our new OpenSocial applications, brings the online shopping world to your profile page. This easy-to-use application allows members to buy and sell products and services directly from your social network on Ning.
Search by store, keyword or most recent item then shop away! Each item contains a full description, detailed photos, listed prices and a link to the item's store. For sellers, adding a product or service has never been simpler. Once these are added, you have your very own online store on your "My Store" tab. To keep track of your transactions, all of your recent orders and offers are organized on the "My Shopit" tab. Talk about a one stop shop!
To add this application and others to your profile page, click on the "Add Applications" link that appears in the left column of your profile page, beneath your photo. See for yourself why Shopit is the fastest-growing online social commerce marketplace!