Check out the Blindian Network
Ning Network Spotlight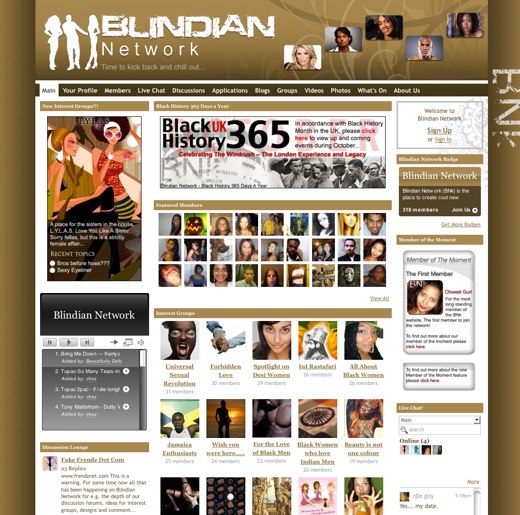 If Blacktino wasn't a cool enough racial mixing term, now we give you Blindian: Black Indian, and a whole network to go with it. Blindian has its toes in everything from political discussion about Obama on the forum to a video of former Guns N Roses guitarist Slash playing "Black or White" with Michael Jackson — it's a true catch-all spot for anything at all relating to race, and the content is all great!
Blindian Network features interest groups as incredibly diverse as a Rastafarian group, a chocolate lovers' group, and (in cheerful opposition) a weight loss support group. It's all sizzling hot and active — Blindian doesn't have a member of the week, it has a member of the moment featured on the front page!
Even the profile page to fill out for membership showcases how incredibly diverse — and yet welcoming — Blindian Network is. You can choose traits to describe yourself as anything from egotistical to reflective, and body types like bootylicious, among a host of other options and categories. All the more to love!
Blindian Network is 100 percent in-your-face and excited about its people and all of the things that make them unique. We suggest you join the fun immediately — stop by and throw a post up, or come to the London Halloween Party!