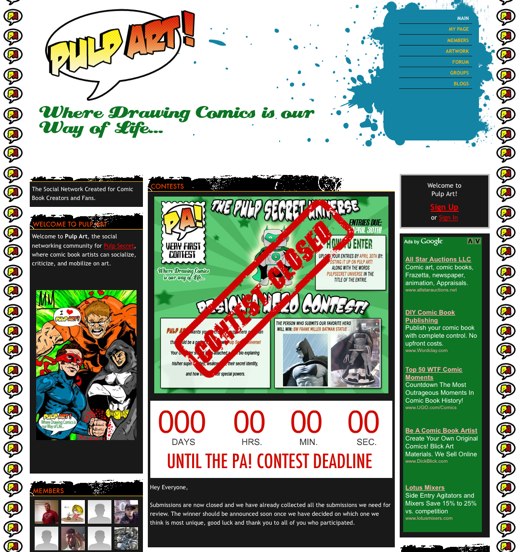 Wham! Pow! Bam! For the authors who'd rather tell a story with images than with words, there's Pulp Secret, the social network for comic book artists to "socialize, criticize, and mobilize on art."
Prepared to be impressed in the artwork section, where the artist-members have uploaded their work. There are storyboards for works in progress as well as new takes on traditional heroes. Of course, where there are heroes in a comic book, there are inevitably villains. From the Joker to Magneto, there's masterful renditions of villains old and new. And for many of the images uploaded, members provide supportive comment and feedback.
If you are a comic book artists looking for your big break, you never know who you might meet when you join Pulp Secret!
No related posts.