Connect with GreetScraps!
Ning Apps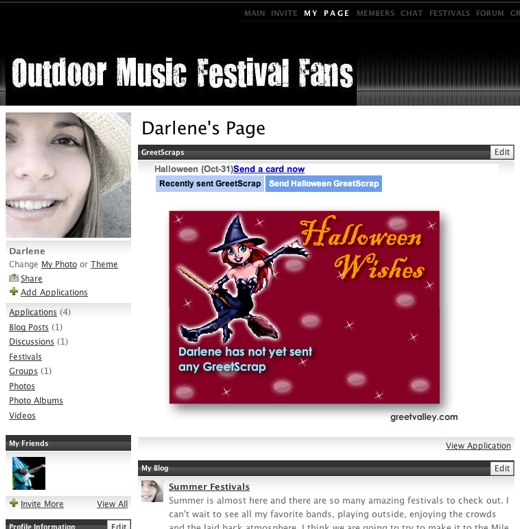 Check out one of our newest OpenSocial applications, GreetScraps for a new way to connect with your friends. Create, send and receive greeting cards directly from your social network on Ning.
No matter what the occasion, GreetScraps covers it all. Popular categories include Halloween, Birthday and Friendship. Each card can be customized to suit your needs. You can also go a step further and create a personal greeting from scratch!
Aside from the greeting cards, also known as Greetscraps, you can send Videoscraps, partake in Greetchat and keep track of your favorite greetings. The next time you have a special message or event, consider GreetScrap and send your greeting in style!