Dancing for a cause at Earthdance
Ning Network Spotlight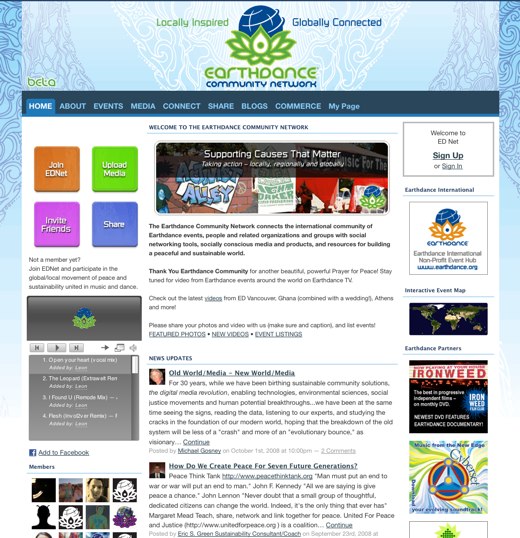 Since it began in 1996, Earthdance has been held in 400 cities in more than 75 countries. It's newest location? The Earthdance Community Network.
Earthdance, a global dance festival, has become the largest simultaneous dance and music event. Each year, more than 200,000 people unite in dance to support global peace and humanitarian efforts. The festivals most important moment is a synchronized prayer for peace at each location around the world.
Earthdance Community Network enhances the festival's primary goal: "Bring together global communities … to help fund humanitarian causes and develop an environment of peace throughout the global community." Now the events can be enjoyed online, year round. Head to the media section to connect on Earthdance TV. This feature offers live events, webinars, educational programming and, of course, the festival itself.
On top of the chat and forum features, members can connect on the unique member map. So far, events and groups are available in more than 60 countries! This year, you don't have to wait until National Peace day to enjoy the festivities — promote peace through dance and music anytime on Earthdance Community Network.