Empowering All Shapes and Sizes
Ning Network Spotlight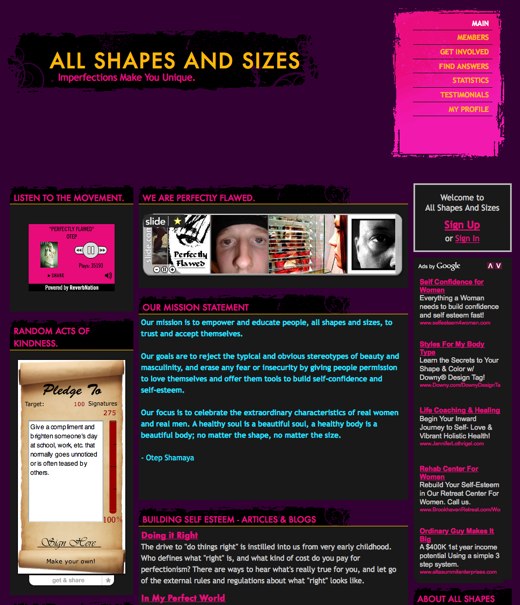 It doesn't matter what size you wear, how much you weigh or whether you've ever felt bad about how you look. All Shapes All Sizes, is a social network created by singer Otep Shamaya created to encourage people to celebrate their bodies in all of the wacky, special and yes, even flawed, ways that make them unique.
With so many pictures of slim super models and tiny actresses in the media, it may be surprising to find out the measurements of the average American man and woman. The feedback from the more than 1,000 members illuminates the extent that societal pressures to look a certain way can take a tole on a lady's self-esteem. On the testimonials page, members can leave written or audio comments on the content of the network inspired by Shamaya's song, "Perfectly Flawed."
"Imperfections make you unique," is the tagline of the All Shapes All Sizes. Unless you're part of the .00001 percent of the population who actually is perfect (Giselle, we're looking at you), then join All Shapes All Sizes, a community of supportive, real women who know that there's more to life than a perfect size 6.