Everything coffee at Barista Exchange
Ning Network Spotlight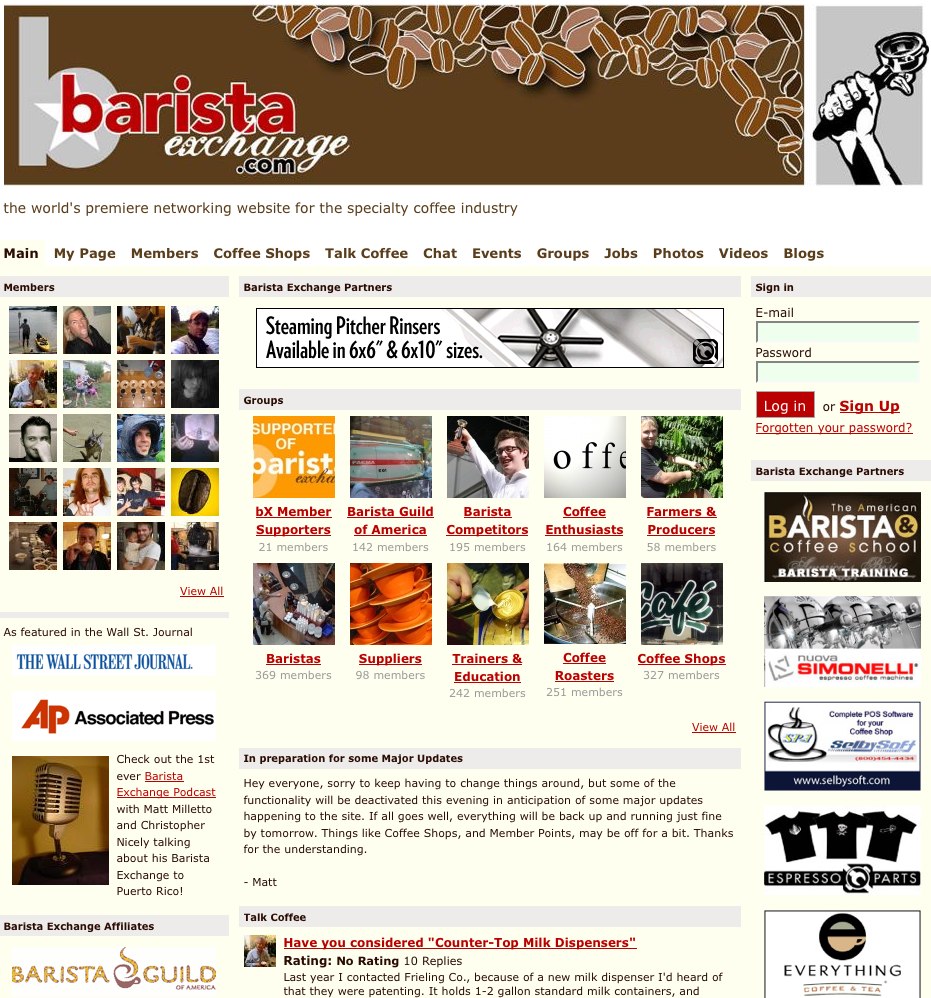 Whether you are looking to buy a coffee shop or just a perfect cup of coffee, Barista Exchange covers it all! Matt Milleto, Barista Exchange's creator, wanted to start the World's premiere networking Web site for specialty coffee and he has done just that. Even at first glance, the site's wealth of information is impressive. In a world where complex coffee orders can sound like foreign languages, even experienced drinkers need a place to ask questions!
Since we last blogged about Barista Exchange this past December, the network has completely spiced up its coffee-themed look. Added features, like the coffee shops discussion forum and job posts have drawn thousands of new members to the network. People of all backgrounds, from barista competitors to roasters,  "talk coffee" with other coffee lovers. Members can discuss their latest coffee adventures by posting blogs, or better yet, can join specialized groups to connect with like-minded coffee enthusiasts!
For coffee connoisseurs searching for their dream jobs, Barista Exchange is a great place to look. Search by company, location or job title using the user friendly search menu.
When you are done reading about coffee farms, mugs or espresso machines, scroll down and check out the visuals. Barista Exchange features pictures all coffee lovers can appreciate; showing off the art of coffee making from the ground to the grinds. So grab a cup of Joe, sit back and enjoy!