Everything Weather, all the time
Ning Network Spotlight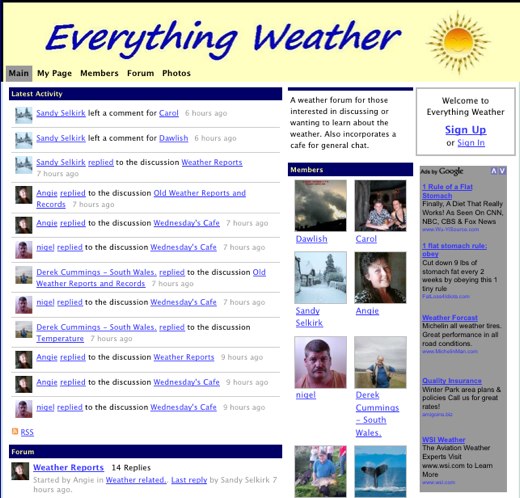 I once had to move out of a Midwestern state, because I couldn't deal with the freezing cold winters and extra humid summers. To say I'm a weather afficianado would be an understatement. The last time I didn't check the weather online before leaving the house, was probably because the Internet had yet to be invented. As it turns out, I'm not the only one; the Everything Weather network is made for people who love to think about the weather like me!
If you love chatting about the weather, then get in on the action in the forum (and it's contagious—we're talking about it on Network Creators, too!). It's not all complaining, as I tend to do, either. Members are learning about old weather records in addition to doing temperature checks and giving guesses for what this winter's forecast will be. If you are more of a visual person, you can always get your weather fix with some of Everything Weather's photos.
It doesn't matter if it's sunny or cloudy outside. Inside, the forecast is for joining the Everything Weather network, rain or shine!