Express it with Emote
Ning Apps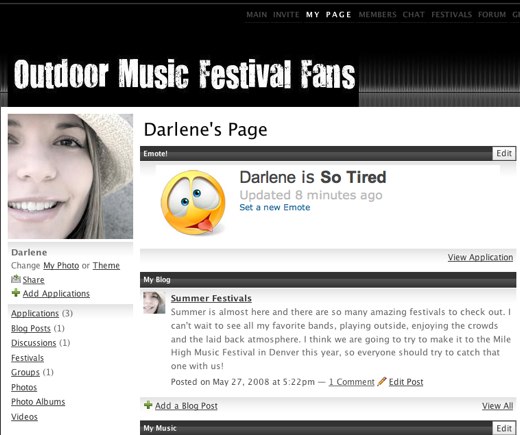 Feeling happy? Tired? Excited? Whatever your emotion, you can express it with Emote. Emote is an OpenSocial application that lets you show your true feelings directly from your social network on Ning. Check out our interview with Raymond Chan, described by his colleagues as "the father of Emote," who gives us the scoop on this fun application:
What is your favorite aspect of the application?
We love the fun icons in Emote; there's always something to reflect your current feelings.
What was the most challenging part of creating Emote?
In designing and implementing Emote, we had to continually focus on developing an application that would be both easily localized into many languages and also simple enough in operation to be easily picked up by many different kinds of users.
Do you have any tips for new Emote users?
Check out all of the different emoticon sets! Also, enter your own emote text to really express how you're feeling.
Do you have any upcoming plans for Emote?
We're continuing to localize Emote into other languages and will add / change emoticon sets periodically.
Tell us more about yourself!
RockYou! is one of the largest social application developers in the world, reaching over 90 million users monthly. Check out all of our fun apps at RockYou.com!