Find new success at the 100 Day Reality Challenge
Ning Network Spotlight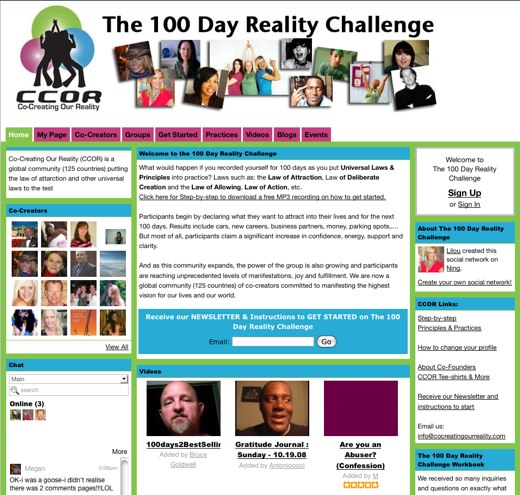 It's been well over 100 days since we last blogged about The 100 Day Reality Challenge network, and we thought we'd check in to see if your life changed! The 100 Day Reality Challenge is about recording yourself for 100 days as you strive to meet your goals, and lets you share your successes (and failures) with the other members for encouragement and advice.
The Challenge network offers you plenty of resources: you can find a whole subtab on Meditation alone, and additional practices range from journal writing to Yoga. If you're looking for inspiration, check out one of the countless videos of those already on their 100-day journey, or visit the Gratitude Group and think about what you're thankful for.
If you don't believe me, you can read for yourself about the network's mission statement and creators. Really, though, you should skip straight to the improving your life part — begin at The 100 Day Reality Challenge!