Find the best Internet Experts
Ning Network Spotlight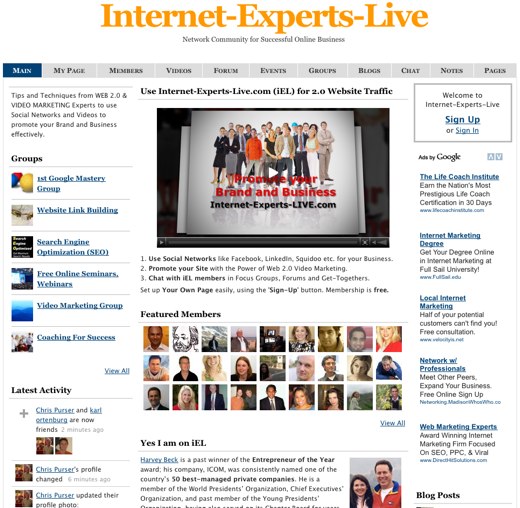 Want to make your fortune on the Internet? The Internet-Experts-Live network is for you. Making top Internet experts and their advice directly available to you, this network is your best bet for creating the next Ning once you've become a member. You can even see already-successful members profiled on the front page in a "Yes I am on iEL" section!
The best part of Internet-Experts-Live is its accessibility. You'll find how-to videos marked "In Plain English" — concise but thorough blog posts about marketing technique and an entire group dedicated specifically to mastering search engine optimization. It's hard not to learn something!
Go ahead — dust off your HTML and your CSS and start thinking about how to get rich. Join the almost 250 members of Internet-Experts-Live, and your chances will be better than most!