Find your center on the reef
Ning Network Spotlight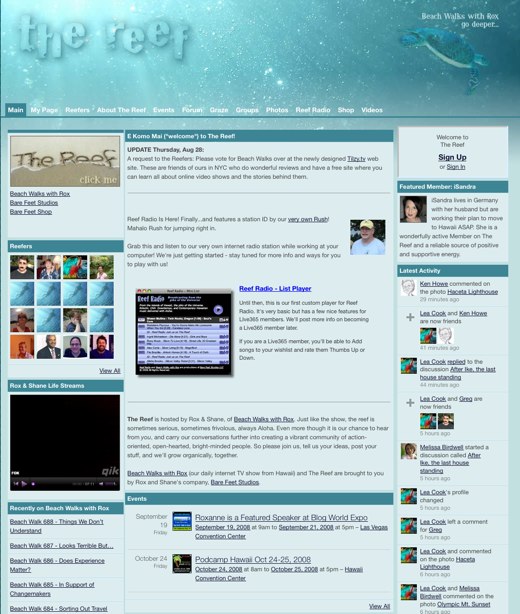 If you ever feel the need to just relax and learn a little about life, The Reef network at beachwalks.ning.com is the perfect hangout. The Reef on a web TV show — Beach Walks with Rox — that speaks to issues ranging from effective interpersonal communication to parenting to focusing life on the present rather than the future.
The actual network offers much more to go along with the show. You can find pictures with food-serving suggestions, blogs about coexisting with wildlife, and a group for you whether you're a music lover or a fan of water sports. All the while, the sea-green decor (complete with a sea turtle) and chill vibe will be relaxing you and making you feel better about life.
So take a surf around The Reef. It'll put a smile one your face, and you might just come out with some fresh perspective to go along with the fresh air.