Friends of fairies and vampires
Ning Network Spotlight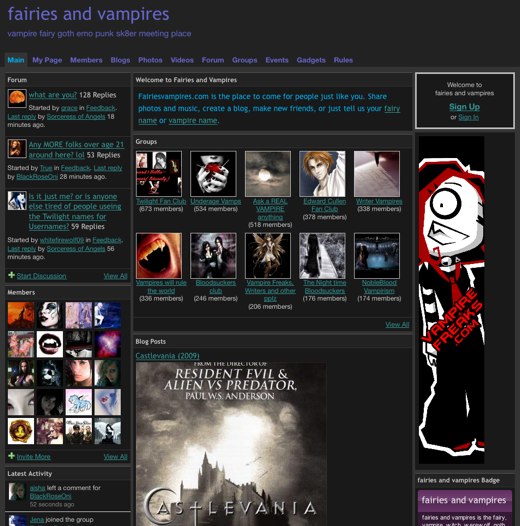 With Halloween coming up soon, you might be feeling unsure about your supernatural side, and Fairies and Vampires is guaranteed to help you assess your vampirism and find others who share your leanings.
Whether you're diving into a complex forum discussion about which of the 21 elements your fey, demonic, angelic or human nature corresponds to or reading through the reams of poetry and fiction posted for review, you're bound to learn something. You can even contribute your own work to the Writer Vampires group with more than 300 members eager to comment!
If you're more into doing than reading, Fairies and Vampires is your one-stop shop for all things creepy or anime-related, including some haunted-house guides for the next two weeks. The network's blogs will even keep you updated on upcoming horror movies and give you a few fun games to play with.
So go ahead and learn more about seeing or being a fantastic creature. Fairies and Vampires will be there for you every step of the way.