Giving the PR world an Open Mic
Ning Network Spotlight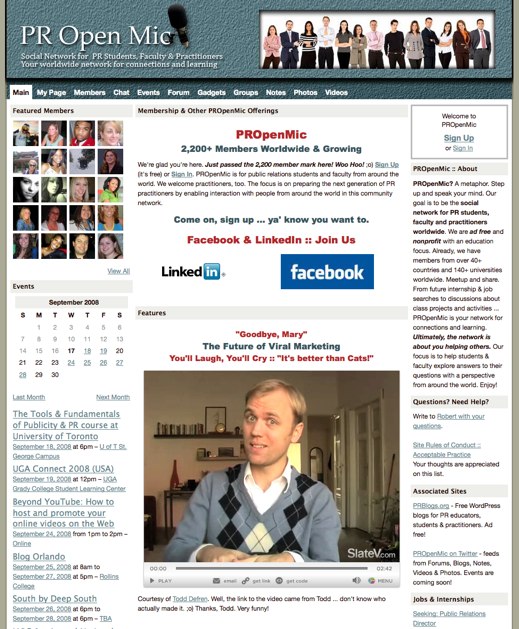 In between you and the latest story about your local politician, you'll often find a very talent group of public relations professionals ensuring that you are reading the story they want you to read. And with all the news out there, it's no wonder that PR Open Mic, a network created for students, faculty and practitioners of public relations from around the world, is so popular!
The Network Creator and self-proclaimed welcome wagon, Robert French, has created a place for PR professionals and faculty to mentor students of the discipline and provide job and internship opportunities.  The almost-2,700 members exchange ideas about current events, such as the current financial crisis and its impact on PR, and provide a support for fellow student bloggers.

For those who want to perfect their public-relation skills, check out the events for local workshops and conferences. And after all the work is done, take a break and watch a video about PR vs. journalism or the role public relations plays in Hollywood. After spending a little time on PR Open Mic, you may see that news story in a diffrent light!