Going local with Eat Maine Foods!
Ning Network Spotlight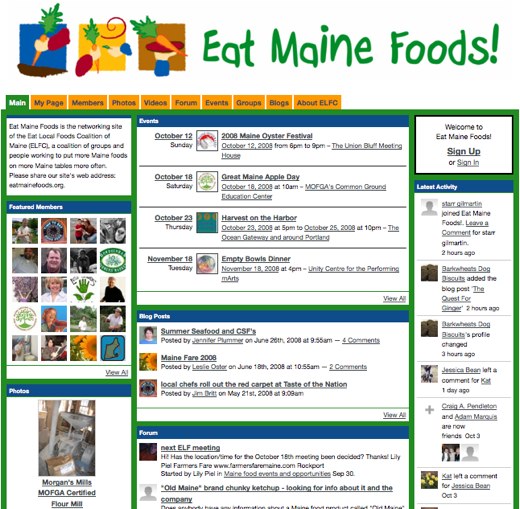 Multi-pound lobsters. Tiny blueberries bursting with flavor. Briny-fresh oysters. There's a lot to love about the local, fresh food available in Maine. That being said, eating local, especially in a place where the temperatures have been known to be on the freezing side of cold, isn't always easy. Gain tips and tricks while meeting other Maine localvores at the Eat Maine Foods! social network.
Many of us like the idea of eating local, but may need a little inspiration. Look no further than the photos of food on Eat Maine Foods. From pumpkins to new potatoes, the plethora of images show the wide range of local bounty. There's even local bacon! If you already count yourself as one of Maine's localvores, it's easy to stay up to date on food-related policies up for debate in the legislature on the forum. Or, just focus on the yummy aspects of eating local instead of the political ones in the recipe exchange.
The combination of Maine's fresh fish, delectable produce and a can-do spirit, making eating local in Maine more than just something you wish you could do. It's something you can do — especially with the support and help of the members of Eat Local Maine!