Hit the slopes with Toronto Ski and Snowboard Club
Ning Network Spotlight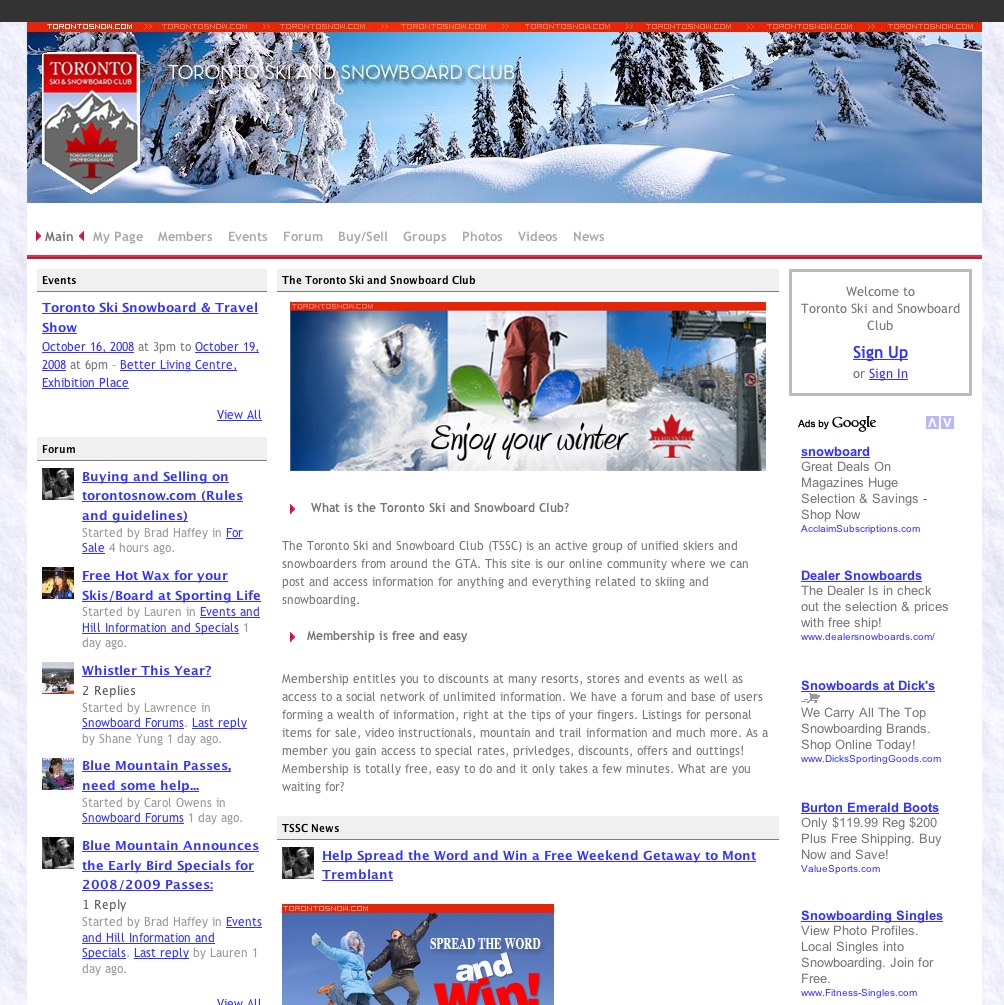 When Toronto's first snowfall hits, many Torontonians sadly bid farewell to the warmth and beauty of the Fall. For skiers and boarders, this glorious day marks the start of the greatest season: ski season. If you are like me, you will want your board already waxed, skis sharpened and tickets purchased. At the Toronto Ski and Snowboard Club, you can find the tips and information you need to make this ski season the best yet.
Kick off your preparations with some help from the forum. Discussions are grouped by topics like "For sale", "Hill specials" and "Ski Gear". Find out where to buy and sell old skis, pick up discount tickets or preview the latest gear. To brush up on your skills, check out the network's video selection. "Whistler Jump Sessions", "Shawn White 1260 run" and "Snowboard Tricks compilation" are a few of the popular picks.
When it is finally time to start hitting the slopes, tune in for daily weather and snow reports, local events and ski vacation giveaways. While the snow may not be calling your name just yet, you can still get your fill of mountain fun at Toronto Ski and Snowboard Club.