Hit the snow with Team Today
Ning Network Spotlight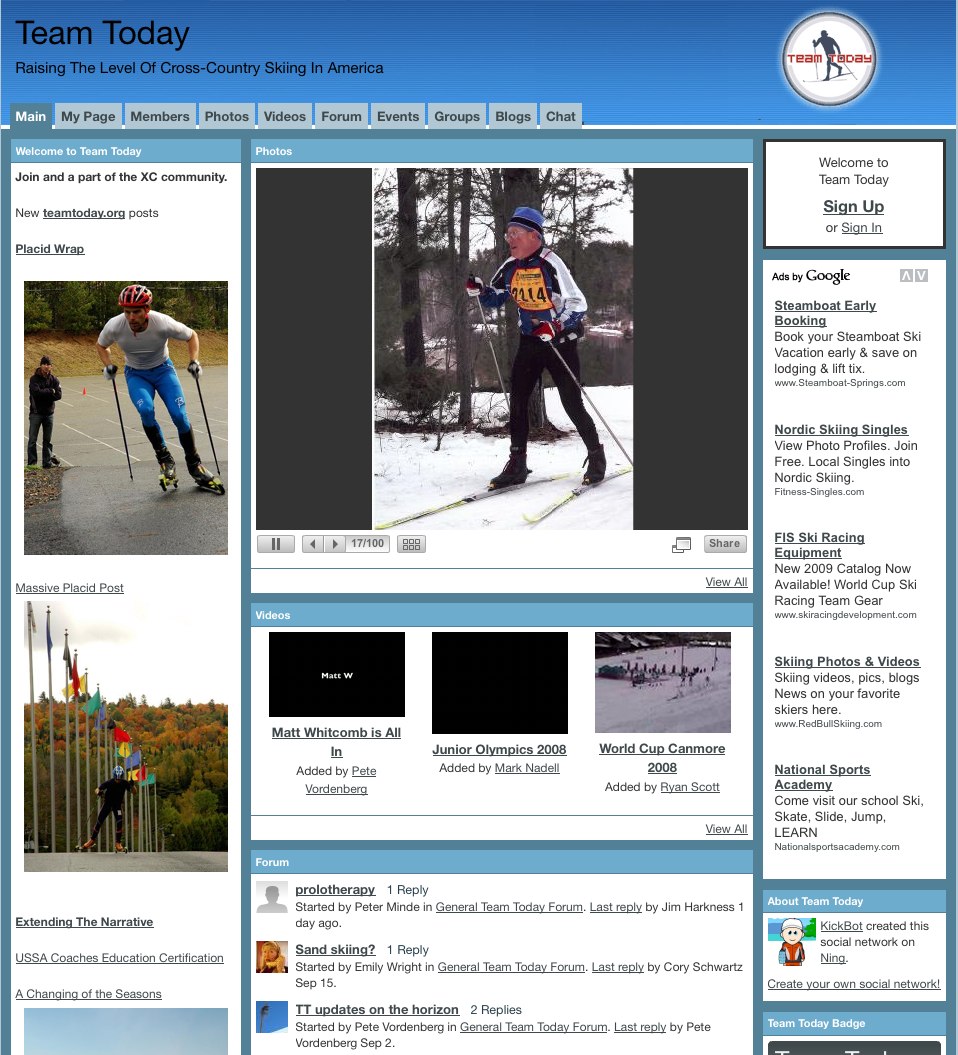 Team Today is a haven for cross-country skiers. Whether you are just starting out or training for the next international race, Team Today has all the news, tips and videos you need in one place.
The network aims to raise the level of cross-country skiing in America. The forum, in particular, is a great place to pick up new training methods and tips. Recent posts include "Prolotherapy", "Sand Skiing?", "Sharpening pole tips" and "Injury, Apathy, Recovery".
If you're a visual learner, head to the videos section where you can learn from the pros. Recent videos of the World Cup, Junior Olympics and USA XC Classic provide images of winning styles and techniques. Once your training is underway, share your plan in the blog section and get feedback from fellow skiers.
So the next time you hit the snow (or sand?), head to Team Today first to step your race or workout.