In the know with PollDaddy
Ning Apps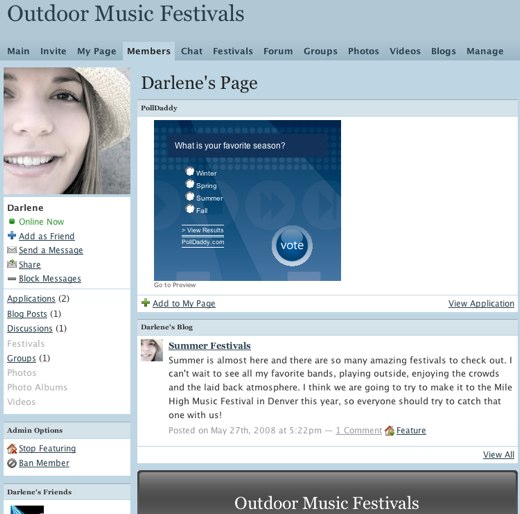 Find out what your friends are thinking with PollDaddy! This OpenSocial application allows members to create and send custom polls to their social networks on Ning. Check out our interview with David Lenehan, PollDaddy's co-creator, to learn more:
Where did you get the idea for PollDaddy?
PollDaddy started as a small project in a company called Infacta (htpp://www.infacta.com) by me, Jonathan and Eoin. Once launched it quickly grew into the largest polling community on the net.
What is your favorite aspect of the application?
Right now its PollDaddy Jr. which is a fully featured polling application that we can launch on to any third party platform like Ning.com!
What was the most challenging part of creating PollDaddy?
The biggest challenges are ones of scale. Our polls are seen up to 190 million times per month around the world. Keeping our servers from blowing up is a lot of fun!
Do you have any tips for new PollDaddy users?
Keep on communicating with us and tell us what you want us to build into the product.
Do you have any upcoming plans for PollDaddy?
We will continue to build out the PollDaddy feature set. Hopefully we will see more of our great features make it into Ning.
Tell us more about yourself!
We are a two-person team based in the west of Ireland in a place called Sligo. Eoin is slightly taller than me and has a very large appetite. I eat less therefore i am slightly shorter!