It's all about Linking Power
Ning Network Spotlight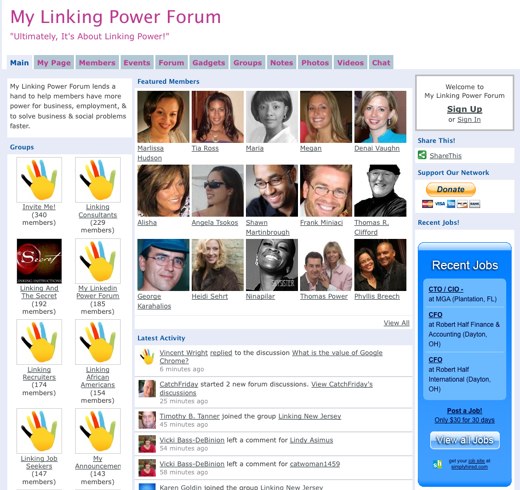 My Linking Power Forum is driven by the belief that together, we can accomplish more. This is especially true in business where collaborating and networking are crucial.  As described by its creators, "My Linking Power Forum lends a hand to help members have more power for business, employment, and to solve business and social problems faster".
With so much to offer, My Linking Power Forum is an easy business choice. Start connecting by joining the network's specialized groups. "Twitterpated", "Linking Consultants" and "My Financial Power forum" are a few of the popular choices. Take advantage of the network's resources to get ahead! Check out the weekly job postings or gain insight at local events. Upcoming options include Webinars on making money and LinkedIn conferences.
The next time you are planning your big business move, get a step ahead with My Linking Power Forum.