Jam to the blues at LiveBluesWorld
Ning Network Spotlight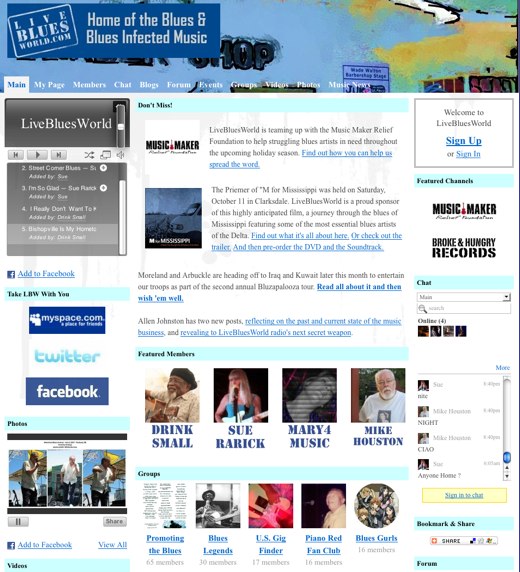 Back in May, we blogged about a network called LiveBluesWorld. Since then, the network has almost doubled in size, and now hosts more than 700 members all eager to share their sound.
And share they do. You can find events for live blues across the country, often several per day! The videos section is full of live music, and there's a whole forum dedicated (by name!) to shameless self-promotion.
LiveBluesWorld doesn't forget the people behind the notes, either: you can find some insightful blogs like this story of historical blues figure Buddy Guy, and a group discussing how musicians can promote their work.
Even if you're feeling bright and happy, the blues might just be for you. Stop by LiveBluesWorld for some wonderful music — and some wonderful discusson of musicianship. Dip your toe in the chat, have a listen to the riffs, and have a great time!