Join the Fashion Collaborative
Ning Network Spotlight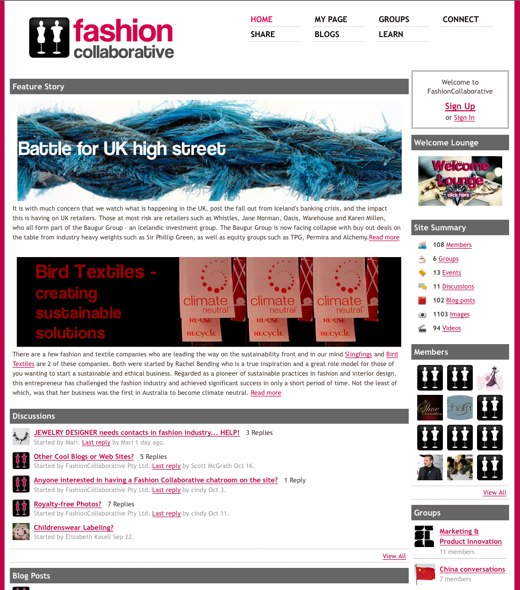 Fashion Collaborative aims to connect the global fashion industry by providing innovative ways to share, collaborate and learn.
This fast growing fashion network appeals to designers, product developers, CEOs, students, graphic designers and many more. With such a diverse member base, Fashion Collaborative's Network Creators are well on their way to their goal "to create the fashion industries largest and most vibrant online community".
One of the network's unique features is its Learn section. The bookshop category includes fashion bestsellers while the How To section contains style and shopping guides. For more information, head to the blog. Topics range from New York perfumes to hot bags, Vanity Fair to fashion inventions.
With all of these resources, it is no wonder that Fashion Collaborative is drawing in the fashion industry. So jump into the forum and start connecting today!