Join the Roaming Flyfisher
Ning Network Spotlight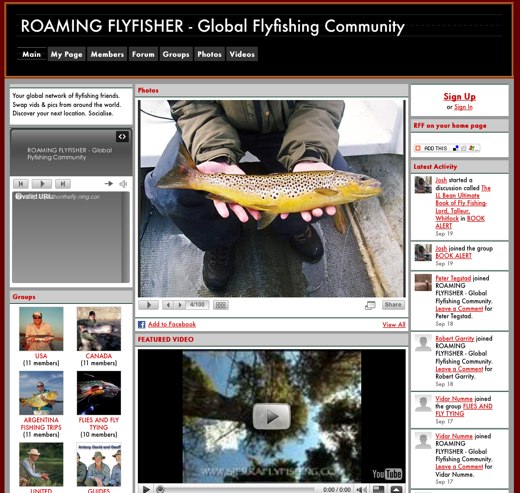 If you're in search of some fly fishing buddies, look no further! Roaming Flyfisher is the perfect hangout for flyfishing experts and beginners to find fellow enthusiasts from all parts of the globe.
In the member blogs you can get a glimpse into the fly-fishing state of mind. Take a few moments to read about Graham's experience in Australia earlier this year and you will have a new appreciation for what it takes to catch a fish. For those who have aspirations of becoming a guide, be sure to take a moment to read about what it takes and get some advice from current guides.
Browse over to the videos to see some footage of members flyfishing in Chile and be a witness to the agony of snapping a rod. The photos give members a place to showoff their catches and their favorite locations to inspire you for your next fishing trip!