Learn ghost hunting at Paranormal Social
Ning Network Spotlight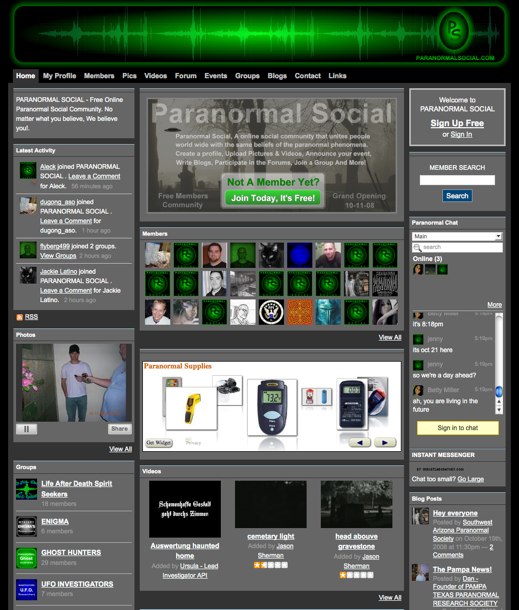 Ghostbusters is probably my favorite movie of all time, but the investigators over at the Paranormal Social network take ghosts and spirits quite a bit more seriously than Dan Aykroyd and company. Paranormal Social is dedicated to investigating and documenting — with both photos and videos — everything and everything that goes bump in the night.
The network was just created earlier this month, but already more than 100 members are working on projects as exciting as helping a Thai exchange student doing paranormal research in the U.S. and using brain wave monitoring to help communicate with spirits. Meanwhile, there's a live discussion in the forum about a girl having repeated creepy dreams of an unknown man following her to and from work.
As the one day a year when spirits rise from their graves draws closer, and as the weather grows cold, you should be asking yourself whether you believe. At Paranormal Social, the answer is a definite yes — check them out for a squirm and an investigation!