Living the good life at the Fine Living Hub
Ning Network Spotlight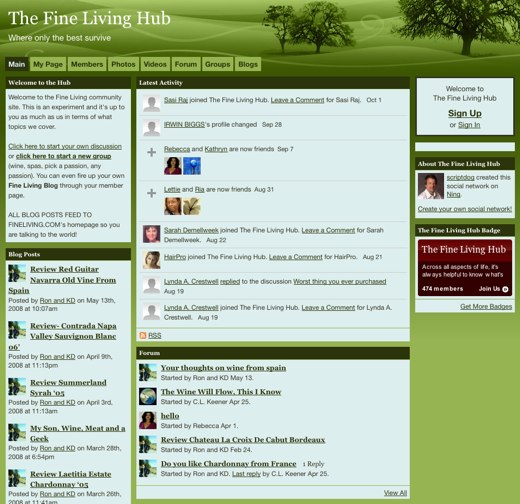 It's all about celebrating the good life — today — at the Fine Living Hub. From spa days to sauvignon blanc, the members of this social network know that it's the little — and good — things that make life worth living.
Celebrating fine living involves a few things that I happen to be a fan of: travel, to places like San Francisco; fishing trips to Mazatlan; and relaxing afternoons at wineries. Clearly, though, not all fans of the good life like the same luxuries, which is why there's a large number of groups. Some people are on a search for their next great meal. Others simply want to find out where the best vacation rentals across the globe are.
There's a time to save money and liver frugally, and there's a time to throw caution to the wind and indulge those extravagant desires. When you need a little self-pampering, visit the Fine Living Hub for the best in food, travel and more.