Living the Hogslife
Ning Network Spotlight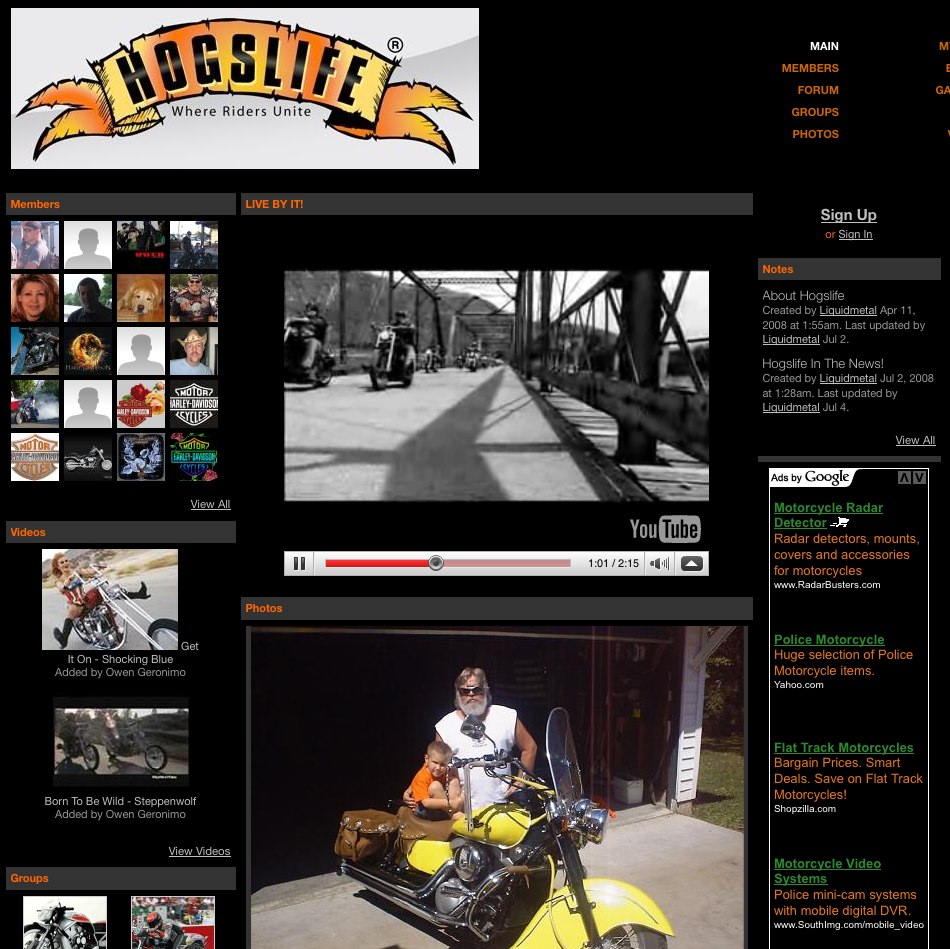 The open road, you and your Harley. Nothing beats that combination. After years of riding my Dad's soft tail classic as a passenger, I can only imagine how sweet life would be in the drivers seat — to find out, Hogslife is the place to go.
Hogslife is the created by Harley riders for Harley riders. It has grown to become THE online spot "Where Riders Unite" since it began a few month ago. To jump in, head to the forum where riders discuss the latest models, specialty parts and upcoming rallies. Looking to buy or sell? The classified section has what you're looking for from Hogs to parts to accessories.
Riders also connect by Harley model in the group section. Feature groups include Sportsters and Widegliders. No matter what you Harley of choice, Hogslife should be your next pitstop before hitting the open road.