Make your path in witchcraft
Ning Network Spotlight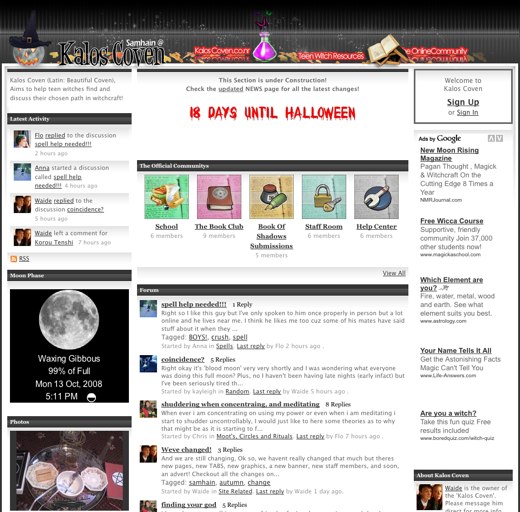 Kalos Coven (latin for "Beautiful Coven") is a social network for teen witches looking to find their "chosen path" in witchcraft.
With only a few weeks left until Halloween, the most witch-friendly time of the year, the network is full of activity. The videos section offers a mix of introductory videos and funny takes on witchcraft and magic from pop culture. The witches in training also post forum questions on the issues they come across as they learn more about witchcraft and their potential powers.
Being a witch is about more than putting on a pointy hat and riding a broomstick. Learn about the path ahead at Kalos Coven, the network for teen witches.