Making money, doing good
Ning Network Spotlight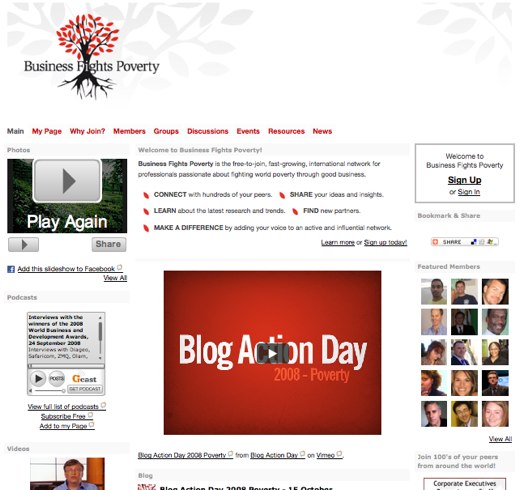 Having an MBA and caring about the world aren't mutually exclusive. There's an entire world of business professionals devoted to fighting global poverty, and they meet at the Business Fights Poverty social network.
The network is based around five core values: openness, community, professionalism, respect and integrity.  With almost 1,000 members, there's plenty of opportunity for collaboration and learning. Some members are discussing the possibility for a global nonprofit status. Others are gaining insights on the challenges associated with launching a new, socially conscious business in South Africa. For face-to-face networking, there are events of all types, including business development summits, conferences on working in Africa and charity galas.
Interested in learning more on how making money can also make the world a better place but still not sure what it's all about? Make sure to read the "Why Join?" section. Once you do, it's a quick step to become an active member of the Business Fights Poverty network and start making a difference.