Making Thai food easy at CurrySimple
Ning Network Spotlight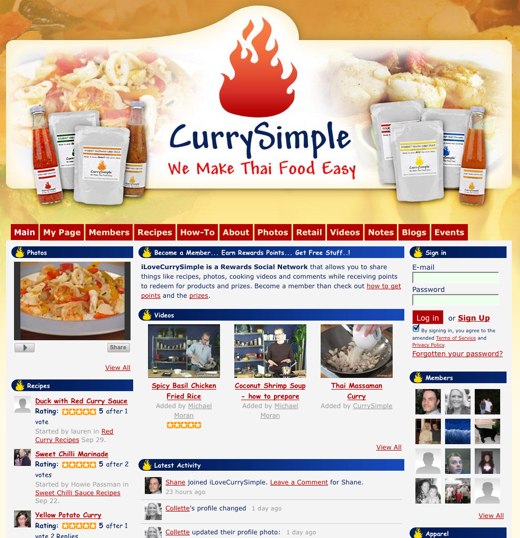 I don't know about you, but there's little I can think of that will brighten my mealtime more than a good curry. Now, with help from the CurrySimple network, I can actually cook one! CurrySimple is actually a line of Thai sauces for sale, but their network is full of information to make you a great Thai chef, and actually rewards you with free products if you participate!
The cooking videos on CurrySimple are every bit as helpful as anything you'll find on the Food Network, and you can find more help on a growing forum for recipes. Your mouth will be watering before you know it, guaranteed.
Even amateur chefs like me will find a lot to benefit from at CurrySimple, and veterans might find some inventive new techniques. So why not give curry a shot at your next dinner party? With CurrySimple's help, you're sure to impress.