My Blood Brothers
Ning Network Spotlight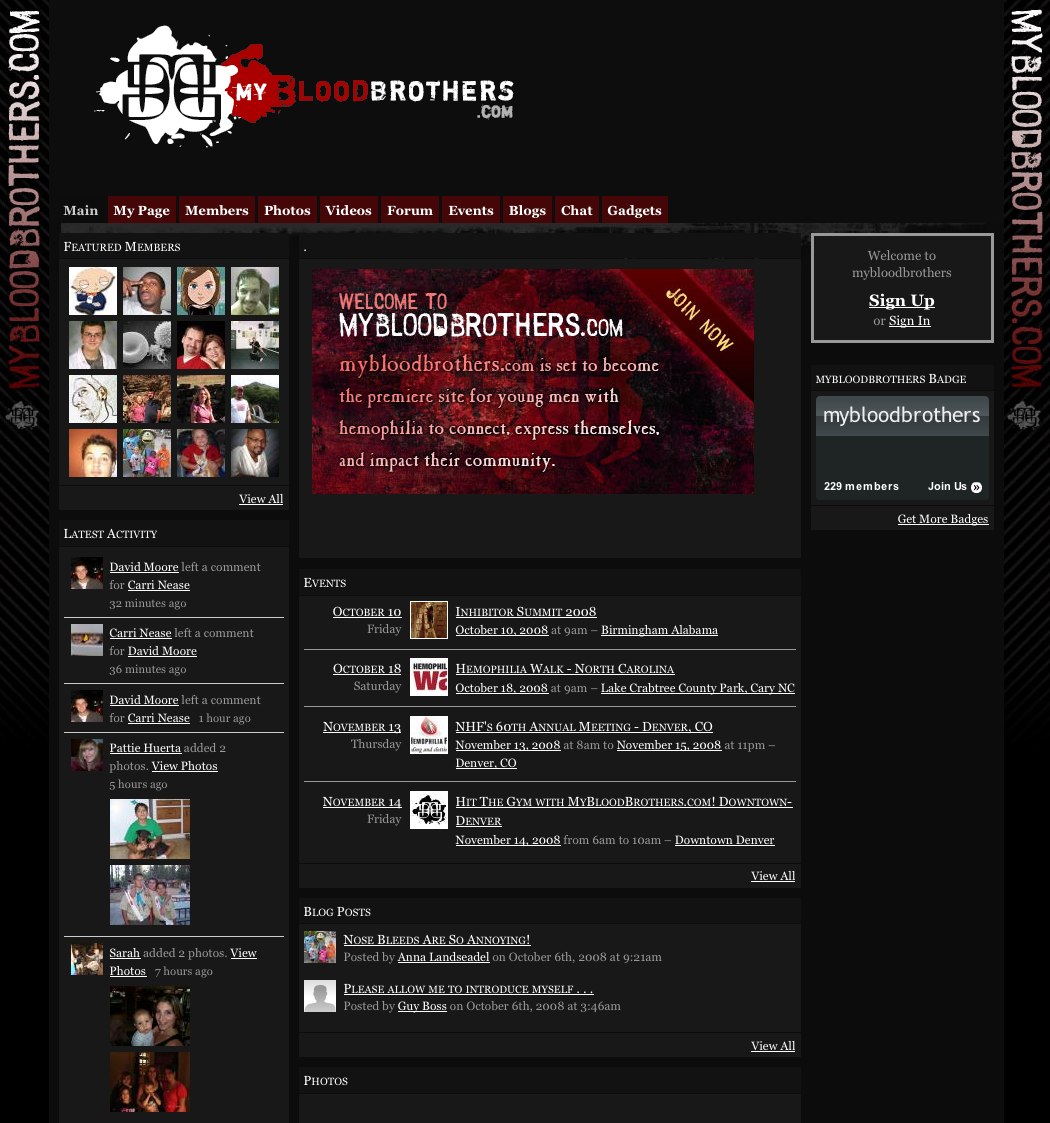 The Beatles say it best — we get by with a little help from our friends.  At My Blood Brothers, guys with hemophilia can come together to keep in touch, give encouragement, and advice.
Hemophilia is a rare blood-clotting disorder that affects males primarily. Clotting and coagulation don't occur, meaning that normal and minor injuries can lead to severe bleeding in a hemophiliac. Usually the disorder is discovered during childhood and for kids with hemophilia everyday playground scrapes and bruises can be a big deal.
My Blood Brothers creator David Moore wanted to make a place for guys with hemophilia to stay connected all year round.  Many go to summer camps and other events where they meet a couple of weeks a year, but there wasn't a great way for the guys to stay connected throughout the year. The Blood Brothers network was born, and now hundreds of members are able to stay in touch.
They share advice, photos and experiences through the networks chat, blogs and forums. Many members are parents of children with hemophilia who are able to rely on other members experiences to help protect and encourage their own children.
Camaraderie, friendship and support — I'd say the guys at My Blood Brothers are more than getting by with a little help from their friends.