One stylish step at a time with Kicks Insider
Ning Network Spotlight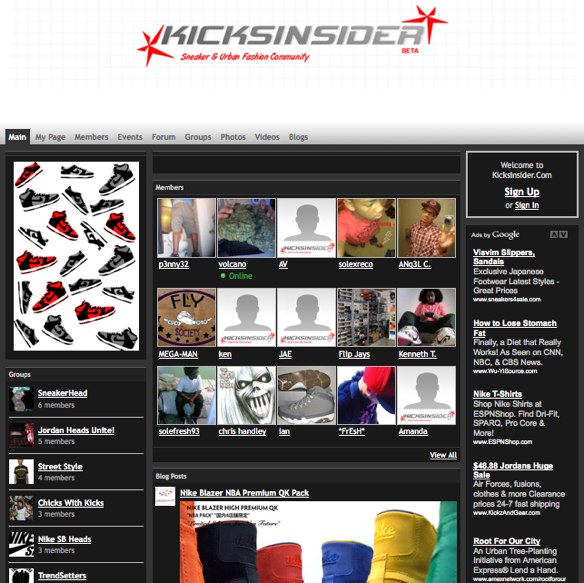 Manolo Blahnik and Jimmy Choo don't have a monopoly on $100-plus shoes. Some familiar brands, too — Nike, Adidas and Puma to name a few — offer stylish kicks for the urban sportswear enthusiast. Sneaker lovers gather at Kicks Insider to find out about the latest styles, compare great finds, and discuss their passion for rockin' sneakers.
Find out about the latest and greatest on the Kicks Insider blog. You'll quickly dismiss the notion of sneakers being utilitarian instead of fashionable after a quick read. There are Nike Blazer colorways inspired by teams in the NBA. Or, check out the ALife Hi K100 pack for a different take on hi-tops. Of course, no shoe and street-wear based network would be complete without including the master of all shoes: the Air Jordan. Standard Chuck Taylors, these shoes are not.
If the shoes on your feet are more stylish than the clothes on your body, then join Kicks Insiders, the network for like-minded (like-shoed?) sneaker lovers.