One with nature at Warrior's of the Rainbow
Ning Network Spotlight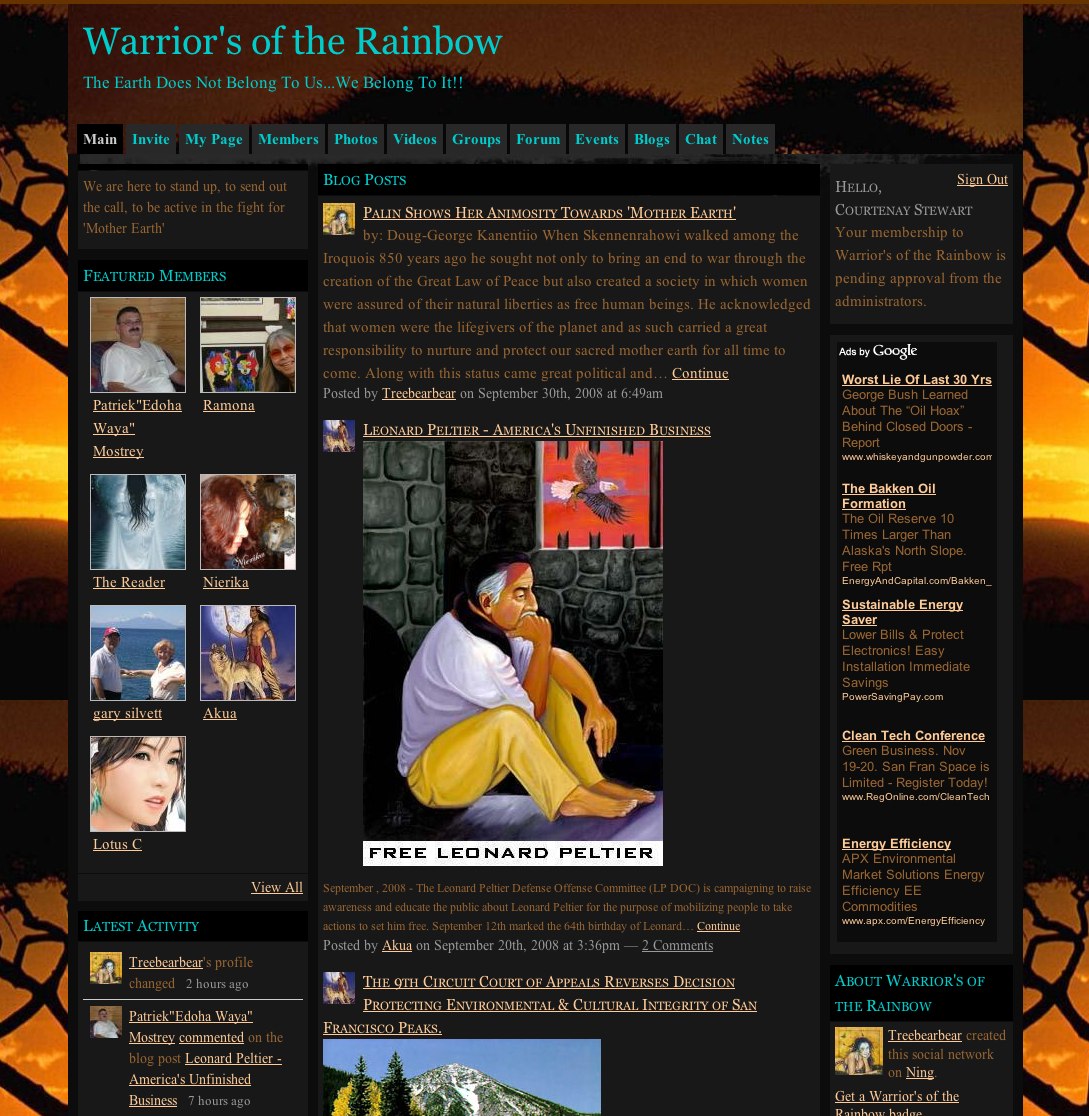 Warriors of the Rainbow is a network dedicated to preserving Mother Earth. Its mantra, "The Earth Does Not Belong To Us…We Belong To It" permeates throughout.
Each group reflects the network's respectful attitude. "Sacred Lands", "Endangered Wildlife" and "Global Warming" are just a few examples. To learn more about current environmental issues, the videos are a great resource. From wolves to green energy to protecting nature, each subject is covered.
When the weather brings your love of nature inside, check out the blogs and photos. Members can voice their opinion about recent topics from policies to pollution or simply enjoy pictures of wildlife and impressive outdoor spots. At Warrior's of the Rainbow, the beauty of nature can be found no matter where you are!