PG Corner: The newest Malaysian hangout
Ning Network Spotlight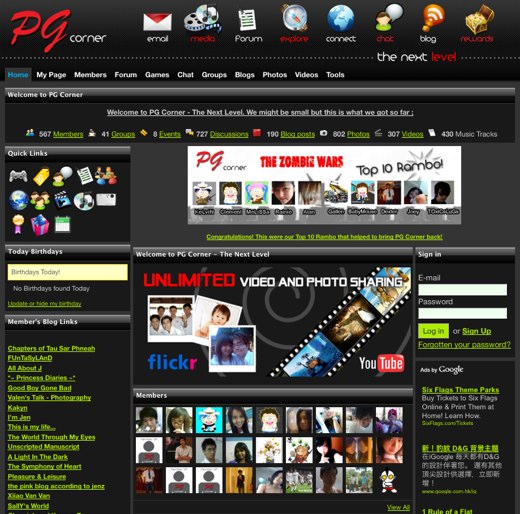 PG Corner is not only one of the first Malaysian networks on Ning, it's also got more cool content than you can shake a stick at. PG Corner features applications ranging from a fashion makeover game to video speed dating, and even took part in a massively multiplayer round of Zombie Wars. What's not to love?
For those more serious, countless resources and contacts are available, including a group dedicated to the UEFA soccer Champios League with detailed statistics and a selectively admitting computer hacking group "for educational purposes only." The blogs and forums are equally informative and lively, and include some important warnings and some great humor.
Best of all, you can expect both an active, warm welcome upon joining and, better still, reward points for your activity on the network that will eventually be tradeable for actual goods. PG Corner is one of few networks where taking advantage of the features has benefits in addition to the content itself!