Get ready for Q-Tip's Renaissance
Ning Network Spotlight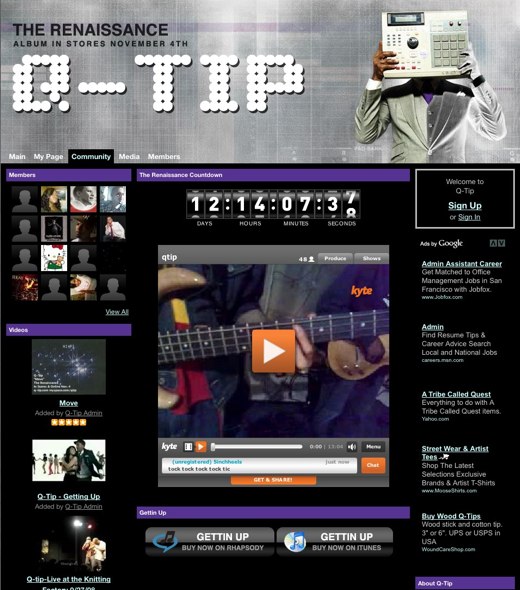 Nov. 4 isn't just the day that either Sen. Obama or Sen. McCain will likely begin picking out drapes for the Oval Office. It's also the day the Q-Tip's new album The Renaissance will drop nationwide. Are you ready? The day for both the election and the album is approaching quickly!
Q-Tip has done some great customization on his network; it's sporting a sweet splash page that features a countdown to the album release as well as a new video. While you wait for the new release, the videos section features some of the best of the Q-Tips' past work. Fans of A Tribe Called Quest will definitely want to check out the former front man's performance on Jimmy Kimmel as well as his music videos. And it isn't only the date that connect Q-Tip to the election; his song, Shaka, also features an excerpt of one of Obama's campaign speeches.
While the presidential inauguration won't occur until January, you can enjoy Q-Tip's The Renaissance on Nov. 4 when it drops nationwide.