Ready for the slopes with Skidazzle
Ning Network Spotlight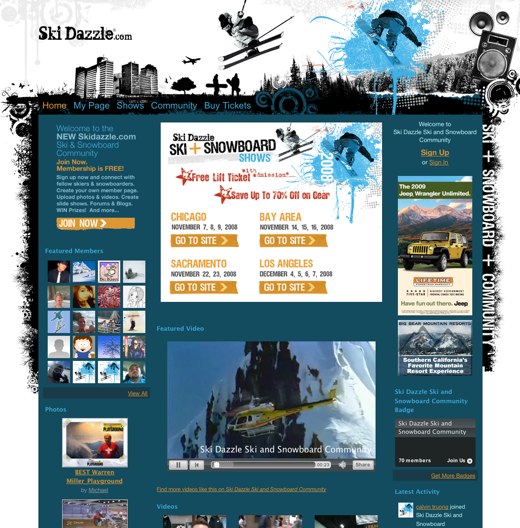 Interested in going to the Skidazzle Ski and Snowboard Expo? Head to the Skidazzle network first to get the latest news, tickets and information.
The Expo is held in four locations: the Bay Area, Chicago, Los Angeles and Sacramento. Each show has a network or website with a complete guide to the weekend's events.
Take Skidazzle Los Angeles as an example. Event attractions include a rock climbing wall, Fireside chat seminars and on-site ski lessons. The Exhibit list is also a great resource. Check out the resorts, retailers, clubs and products available for you to stock up on discount gear and lift tickets.
Until the expos hit your town, check out ski movie trailers, Warren Miller photos, discussions on resorts and, of course, start dreaming of ski season on Skidazzle!