Roaring for leopard conservation
Ning Network Spotlight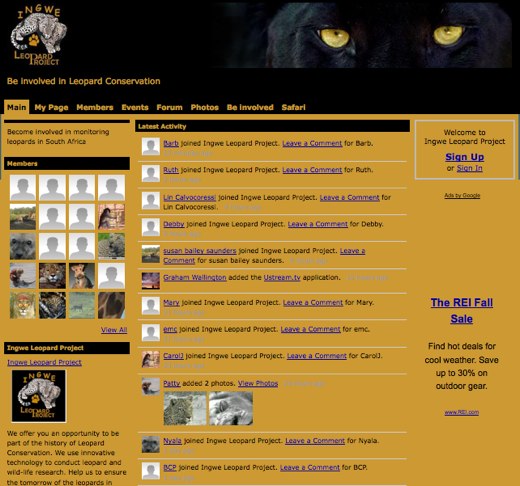 Researchers in South Africa are tracking and studying the Ingwe leopard population, and they're looking for new volunteers. Get involved with the Ingwe Leopard Project to help the researchers who study these amazing animals.
Network Creator Will Fox wants to raise awareness of the project, as well as encourage people to volunteer themselves if they are in South Africa (there's a hyena relocation event coming up at the end of October if you're in the neighborhood). The project is based around tagging, monitoring and mapping the leopards  — and as seen in the slideshow below, there's some innovative use of technology at play in the monitoring. Those who want to help, but prefer to do so in a more vacation-themed way, can take a conservation safari.
Even if you can't make it to South Africa yourself, you can help raise awareness of the Ingwe leopard population and the dangers it faces, by becoming a member of the Ingwe Leopard Project's social network.