Roll on over to Wheeledones
Ning Network Spotlight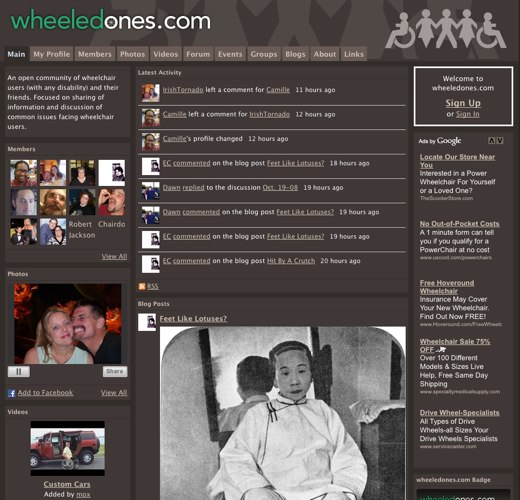 When we spoke to member Jen of the Wheeledones.com the last time we blogged about the network, she told us that "… although this is a support group for wheelchair users, it is not totally focused on disability. [It] is… for regular every day people who just so happen to require the use of a wheelchair." Nine months later, the network is as heartwarming as ever.
Wheeledones members blog regularly about everything from the Chinese practice of footbinding to how a new Red Riding Hood illustration comments on the current culture of teenagers. You can also find some more personal posts, like a continuing blog about one member's search for a job.
Still, Wheeledones members never forget who they are — and what they can become. Stop by for the thoughts and the friends — but don't let the wheelchair freestyling video pass you by!