Safe workplaces, safer employees
Ning Network Spotlight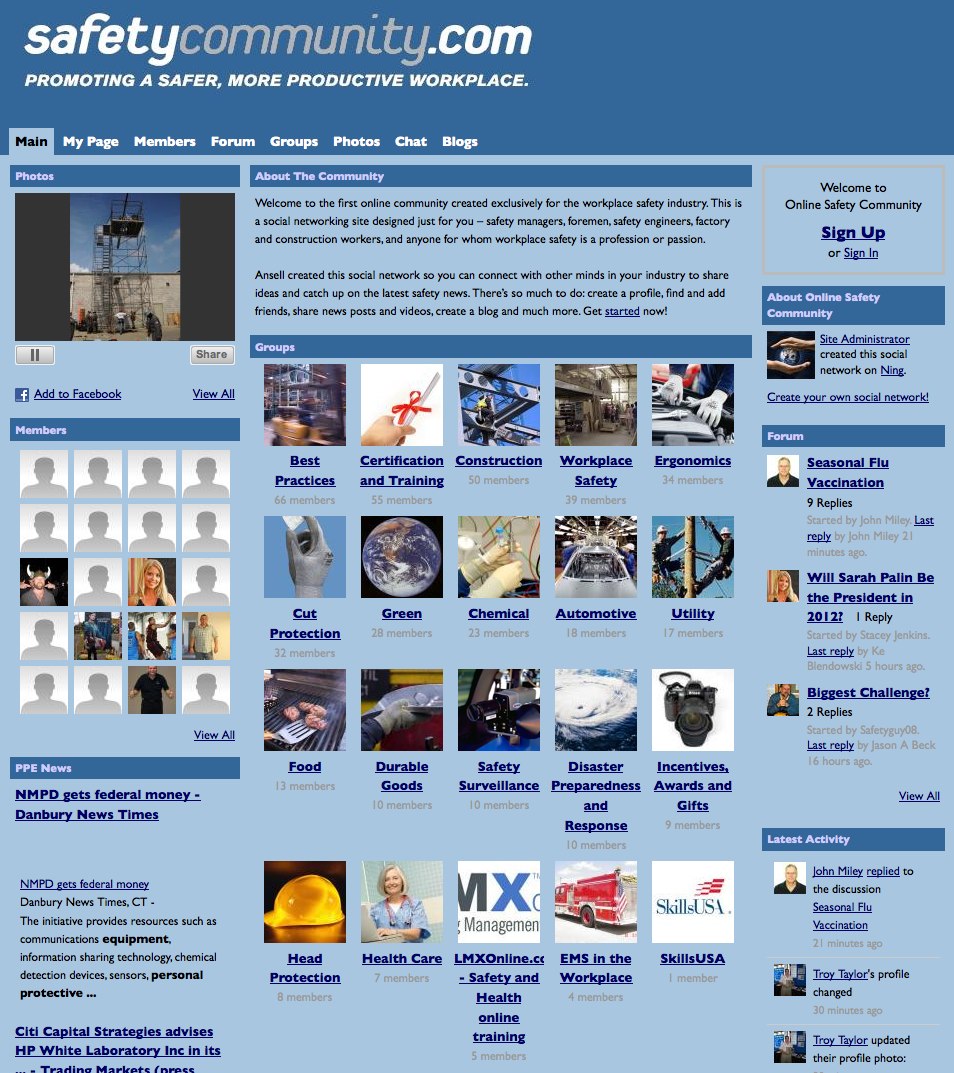 On almost every construction site, you'll see a sign proclaiming how many days the job has been injury-free. Though the signs may seem a little silly to passers by, workplace safety is nothing to joke about. The men and women who think about safety on the job all day long — safety managers, foremen, safety engineers, factory and construction workers — can trade ideas, stories, and plans for safety improvements at the Online Safety Community.
Still not sure what's so important about what the 600+ members of this network do? They're the ones running forklift training classes or thinking seriously about eye protection on the job. It isn't only people who work with their hands that are impacted by workplace safety issues either. Those of us who work at computers all day, should be pleased to learn that members are checking out courses in ergonomics as well. For a visual understanding of what safety managers, foremen, etc do all day, stop by the photos section, where there are some pretty scary pictures of theoretically safe situations — gone wrong.
Employees who have been injured on the job can take solace in the fact that there's an entire network for people whose mission it is to keep them safe at work — the Online Safety Community.