Seeking sleep with Pillow Talk
Ning Network Spotlight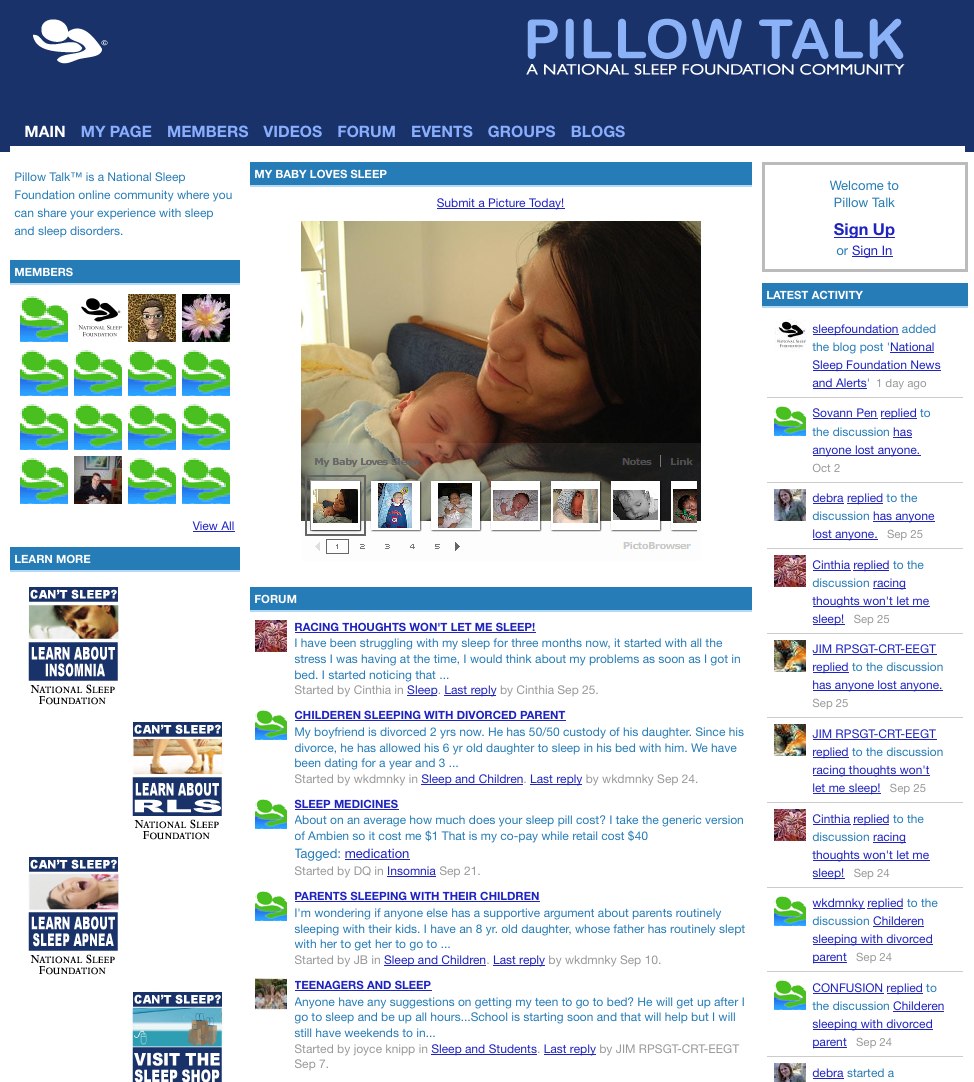 I'd love to sleep more. It isn't that I don't want to get those quality REMS. It's that I can't — I'm an insomniac. It's been great to compare experiences with other sufferers of sleep disorder, as well as gain insight in to some possible remedies at Pillow Talk, the social network of the National Sleep Foundation.
When I'm not able to sleep, I have my own arsenal of tools to get back to bed, but I'm always interested in learning more, and the forum has a wealth of information. The Pillow Talk members are a supportive bunch, and with advice for those whose racing thoughts are keeping them up, parents of teens who refuse to hit the sack and even input on issues relating to dating a divorcee with kids, and how to negotiate the associated sleep issues. If you want a more private arena to discuss sleep issues, there are groups relating to some of the major sleep issues, like apnea, insomnia and restless leg syndrome.
As for me, I'm getting a little sleepy myself. Before I call it a night, I'm going to join Pillow Talk and see what I can find out!