Show off your hot rod at My PowerBlock
Ning Network Spotlight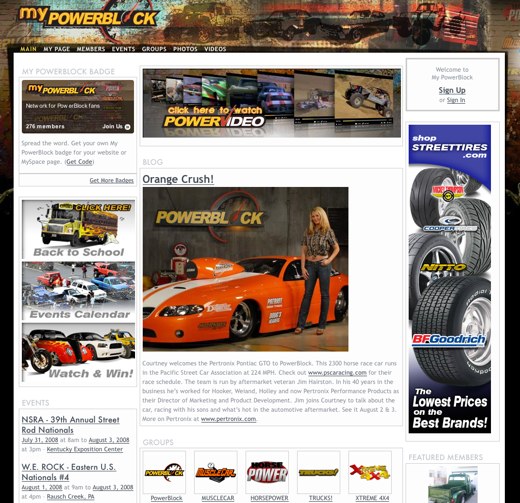 Anyone who watches Spike on Saturday mornings is familiar with PowerBlock TV, a lineup of how-to automotive shows.  Fans of the popular TV block connect with fellow grease monkeys at My PowerBlock.
Car enthusiasts can easily get lost in the selection of groups they can join.  My personal favorites are HorsePower, Rods & Customs, and Muscle Cars.  There's a wealth of member-submitted videos, as well as PowerBlock TV video clips.  Watch as member and rock-crawler Cody Davis conquers Hells Gate in his Jeep!  You can also post a picture of your ride in the photos section, which features custom beauties and much more from all over the country.
There are also plenty of events — the one that caught my eye was the 7th Annual Mopars in the Ozarks.  Besides the catchy name, it showcases Mopar, a name ubiquitous with quality performance.
If you're excited as I am about cars, check out My PowerBlock.  Even if you're not an auto junkie, PowerBlock TV's Courtney Hansen always comes through with quality… coverage.