Jump in at down the tubes
Ning Network Spotlight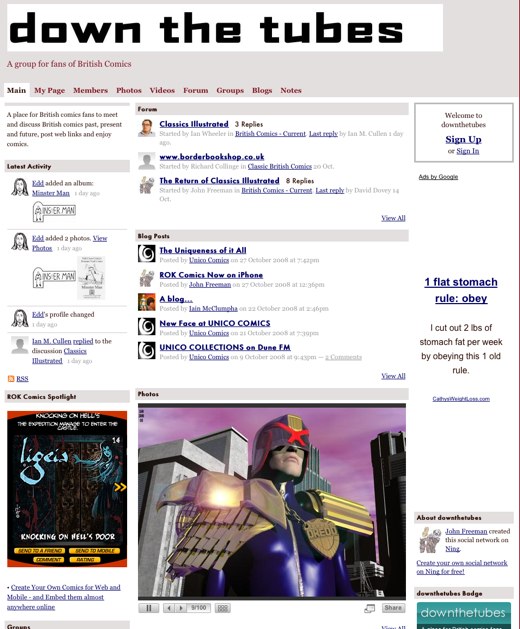 Can't get enough of British comics? Get your daily fix at down the tubes, a network for fans of British comics.
The perfect place to start is of course the video section. Check out the collection of scenes on video comics and add your own favorites. In the forum, share your thoughts on past and current comics and even pick up pointers on creating comics.
Stay up-to-date on the latest relevant news in the blog section. Recent topics cover humour contests and iphone comics. On top of this, there is a featured comic each week and instructions on how to create your own. Since we last blogged about down the tubes in April, hundreds of comic photos have been added. With so many examples to learn from, now is the time to jump in at down the tubes.