Snapping pictures in the Photo Pit
Ning Network Spotlight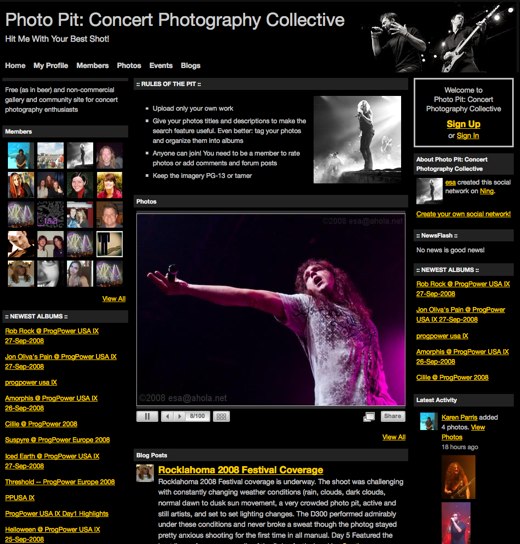 At any concert these days, you'll see a bunch of people angling to get to the front of the stage. It's not a teenage fan, though they might be there, too. It's photographers who now populate the front row at any given rock show. Whether amateur or professional, the place for concert photographers to meet and network is in the Photo Pit.
No surprise here: the photos section is where the action is on this network.
To see a series of photos from the same show, navigate by album. Alice Cooper is still rocking hard, after all these years! The same could be said about Skid Row, who seem to be commanding the stage like nobody's business.
Photographers who are seasoned pros and those who are just starting out, can collaborate, trade tips and admire each other's work when they entire the Photo Pit!