Social Media for Unions
Ning Network Spotlight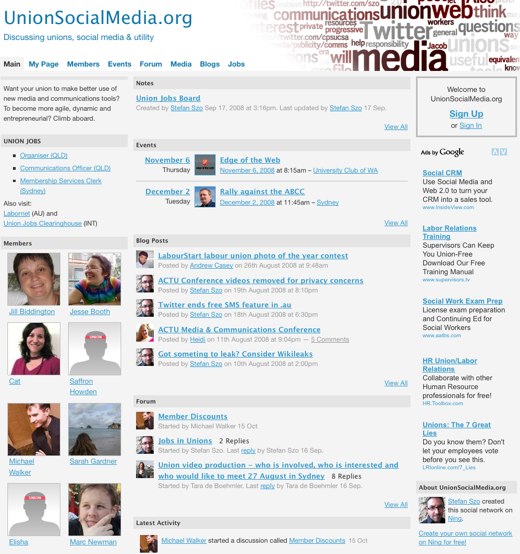 Going door-to-door to announce the impending strike is so last century. That's why we have the UnionSocialMedia.org network to take union communications into the digital age. Curiously, some isn't even fully on the table: a recent blog post describes a wiki for leaking classified corporate information!
Those looking to stay more on the up-and-up can find resources like a burgeoning group to discuss the value of work, and places to help out in turn like this forum post about securing union member discounts at small businesses. More meaty is the deep videos page with solid content like this look at digital learning.
Hardened strikers and new members of the labor force alike will find a home at UnionSocialMedia.org. Come visit, and take your union into the next generation.